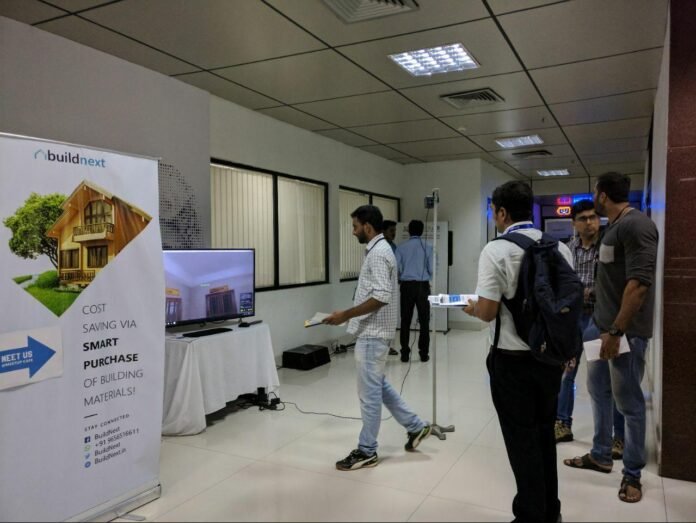 Internet for Efficiency and Improved CX
"The Internet is becoming the town square for the global village of tomorrow" – Bill Gates
Internet has revolutionised almost every sector in the world today. Digital banking has taken the world by storm. The same has happened in the transportation sector with the advent of ride-hailing tech companies and in the logistics and delivery business with hyper local food and product delivery companies coming in.
Such massive tech interventions have taken  customer experience in some of the largest industries in the world to never-seen-before levels. E-commerce companies such as Amazon and  Alibaba  are ideal examples for the big role that internet today plays in business.
Even offline commerce models in industries such as apparel or fast food chains are being managed through connected systems to benefit customers.
How would you rate your purchase experience with the industries mentioned above? There is a sense of delight and satisfaction at one point of time or the other.
IMPS, UPI in banking, Swiggy or Zomato in deliveries, Uber or Ola in ride hailing, Amazon, all of them have at some point or other given us top notch service experience, not to forget the amazing (at times unsustainable) discounts they offer! It's the same when we buy a car or a laptop from an offline store. There is no uncertainty, as we always know how much we need to pay and what we are paying for.
But what about the experience while building your dream home or furnishing your office interiors? Did you have a delightful experience procuring 50 bags of cement for concreting at your new home? Almost everyone of us have faced a problem there and wondered what could be the best solution.
'Build Next' started working on a platform for construction materials and services to draw upon the best practices, standards, and processes from other industries and use them to create enhanced efficiencies and customer experience in this sector.
Data to innovate and  improve processes
"If you go back a few hundred years, what we take for granted today would seem like magic – being able to talk to people over long distances, to transmit images, flying, accessing vast amounts of data like an oracle. These are all things that would have been considered magic a few hundred years ago." – Elon Musk
We use simple data analytics and basic machine learning capabilities to keep improving our data – on supply patterns, technology comparisons, cost and efficiency comparisons, quality parameters and customer experience parameters.It will help us determine which areas could be further optimised, and help us identify specific opportunities for technology transfer and modularisation in the future.
For example, we know a particular activity, say brick masonry, has defined inputs to it in terms of labour man hours needed per cum, materials required, etc. If we get hundreds of data points from different service providers using our platform, doing the same activity per cum, we can easily find patterns and model the ideal optimal spend expected per cum of brick masonry activity.
This simple data-based approach, when extended over hundreds of activities, can help us easily innovate the way construction process is managed at site irrespective of size. We don't trade in data, and we ensure that we are able to keep data safe and protected, with all necessary access controls in place. We value the privacy of customers and businesses in terms of data management.
Software tools for delightful customer experience
"We see our customers as invited guests to a party, and we are the hosts. It's our job every day to make every important aspect of the customer experience a little bit better." – Jeff Bezos
Traditionally, customer experience has always taken a backseat in the industry. This is where our software products come in. Our virtual reality product helps contractors and architects take the customer through a building as if it is already constructed, helps do virtual trials of various building finishes, fittings and furniture if needed, and also shows the cost impact of a new product replacement real time through our BoQ tool.
Our access-controlled PRO Tools experience has photo updates and timeline charts auto-created, to be accessed by customers with just the right amount of information and detail.
We target making building construction processes and decision making as pleasant as driving a car.
 Construction is in-situ manufacturing
"Profitability comes from productivity, efficiency, management, austerity, and the way we'll manage the business." – Carlos Slim
We try to look at construction as an onsite custom manufacturing activity and try to adopt best practices from a conventional factory-based manufacturing system to onsite building. We track simple parameters like completion and consumption of input raw materials, labour and machinery use to track variances from actuals on time and cost with respect to plan. This tracking helps us fix issues much earlier than usual.
These methods and their much-refined forms are being used in large projects using advanced software. What is special about BuildNext tools is the ability to use them on much smaller projects, with practically no extra effort.
Past, present, and future of internet in construction
"I have been quoted saying that, in the future, all companies will be internet companies. I still believe that. More than ever, really." – Andy Grove
A lot of data collection and tracking that we do might not have been possible till the very recent past, when high speed mobile data became a norm.
In future, we will see drastic improvements in processing power capabilities of devices, especially handheld devices. We are going to see much faster data transfer and landmark changes in customer experiences in retail, financing, automotive, accommodation, restaurants, healthcare, tourism and education. Construction is definitely starting to catch up.
At BuildNext, we strive to be at the forefront of that revolution, for as long as possible!