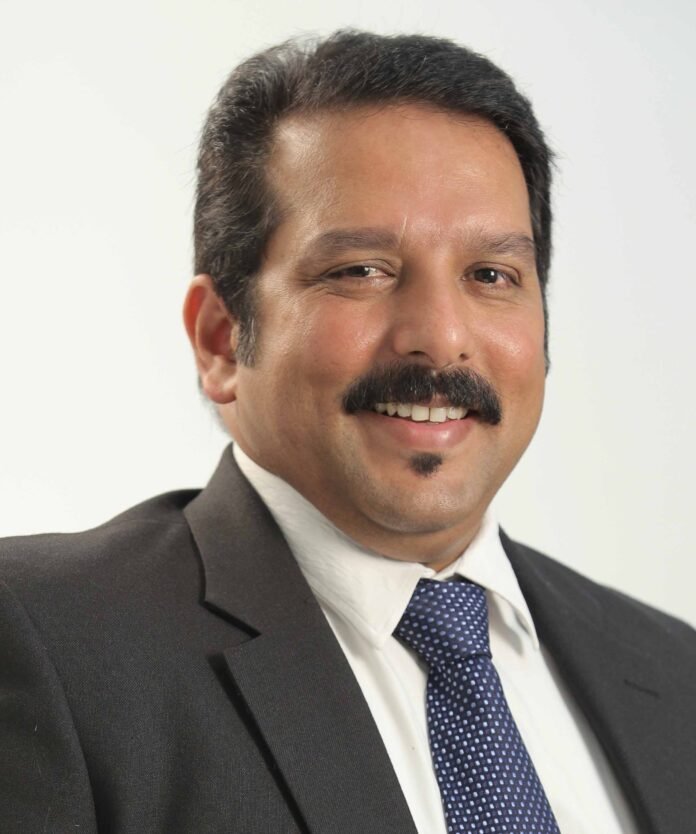 Construction industry is in constant evolution. Its technology adoption rate in India has been slow given the huge stakes involved and the frustrating lag in change of professional and popular mindset. But things are changing now. Construction industry players have begun to embrace new technologies in a big way with focus on cost and time saving, sustainability and newer aesthetics. This is nothing short of a paradigm shift in the construction industry. The benefits are already in evidence. Project costs and risks have begun to come down, the participatory quotient of project execution has gone up and the industry is on a journey forward rather than remaining Janus-faced.
The Engineering and construction industry plays an integral role in building the future of the modern world amidst a number of potential obstacles such as material price volatility, talent shortages, and the rapid pace of technological changes. For someone running a construction company and wishing to ensure that he/she stays ahead of the game, it is imperative to grasp and assimilate the emerging trends in technology. It might be difficult to know which trends would be more popular than others on a future date, but there are a few important trends that are already gaining in popularity and significance.
As the industry becomes more competitive and the market shifts, harnessing these construction industry trends will prove valuable for any construction firm. Two of the main challenges for developers, designers and contractors are reducing costs and increasing safety, and there are technological innovations that can help with both these. Let's look at some of the emerging technologies that could transform the construction processes in the coming days.
Connected Construction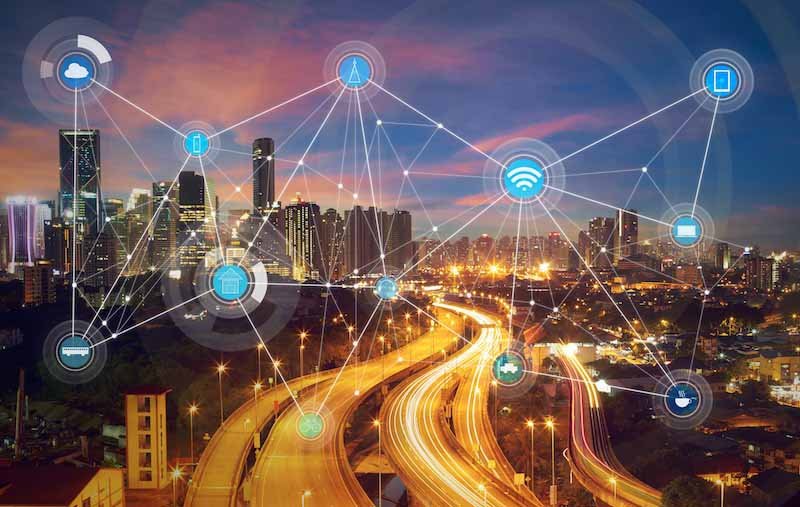 As per Deloitte's 2019 Engineering and Construction Outlook, Connected Construction provides a 360-degree approach. Digital is transforming not just cities, but also the way engineering and construction companies run their businesses. Within the construction industry, digital technologies like Robotic Process Automation (RPA) have the ability to make significant impact on back-office operations for engineering and construction firms to improve their cash-conversion cycles and financial constraints.
Similarly, Building Information Modeling (BIM) systems that allow contractors to create 3D models and make immediate changes to designs are evolving quickly. With the inclusion of cost and project scheduling as two additional dimensions, 5D BIM systems can help bring projects in on time and on budget, ensuring no overruns—a key to driving operational efficiencies with large construction projects. Keep an eye open for further maturity of BIM in the coming months into offerings that incorporate 7D, adding energy efficiency and facility management for comprehensive life cycle project management to the 5 dimensions that are already in play.
Digital is also driving 'connected construction' adoption. Drones, wearables, Augmented Reality (AR), and GPS tracking services are revolutionizing job sites, streamlining surveying, improving worker safety, and capturing valuable data. In the years ahead, digital control towers for construction sites could evolve, tying together all the data captured through connected construction assets to deliver a true 360-degree view of an in-process project. And data is quickly becoming the core for future success in the construction industry. It moves business decisions from the 'reactive' to the 'predictive' and could enable engineering and construction firms to outpace their competition.
A data and analytics strategy can fuel the ability to deliver smart buildings and smart city projects, identify and address diminishing margins, and manage increasing project size and complexity. It can help identify not only what went wrong but also prevent it from happening in the future. Data related to engineering and construction projects exists in a multitude of sources, many of them outside traditional Enterprise Resource Planning (ERP) systems. Therefore, companies should devise a framework to collect data from all of these sources, using tools and models to analyze the data thus captured, and providing the insights gleaned from them to the right people at the right moment to make an impact on their businesses. 
Digital twin technology
In the construction industry, transparency and proactive problem resolution drive productivity. Utilising digital twin platforms and reality-capture solutions can minimise rework in the field by creating an active view of the project's progress to be tracked and compared in real-time. This helps project stakeholders adapt blueprints as the work progresses and incorporate changes.
The most compelling factor of twin models is incorporation of 3D models from drone imagery with live key performance indicators (KPIs) that are monitored using IoT (Internet of Things) sensors. This means exact digital replicas can be created from a project's physical reality, creating higher data accuracy that can efficiently automate real-time progress. This also means users can virtually engage with models that combine 3D and as-built configuration. This level of full automation could potentially revolutionise the time spent on construction project decision-making cycles, including scheduling and budget updates.
Drone-based supervision and inspection
Drones are no longer a hobbyist's gadget as they have applications in many business sectors. Drones have been a major innovation in the last few years, and they've increased the number of activities that can be performed in a number of industries. Their uses are almost unlimited, and the construction industry has certainly seen a huge impact from them as well. Construction companies believe that drones are here to stay because they create a better working environment for employees. While the uses of drones do not include the actual labour phase of construction, they play a huge role in planning and analysis.
Drones are hugely popular in the building industry due to the fact that they provide an aerial view of a site at a comparatively smaller amount of the cost of construction. This means they can be used to develop plans, track progress and monitor any issue throughout the construction process. It is a simplified, budget-friendly and faster way to provide an up-to-date aerial view of a site. This has made drones quite popular in the construction industry. This sort of area coverage, in particular, could only previously be made possible with a manned aircraft.
By making supervision faster, drones can achieve significant cost savings. When aided by drones, an engineering company can supervise a larger number of projects simultaneously. Working conditions are also improved, since surveyors can inspect hard-to-reach places without exposing themselves to danger.
Augmented Reality 
Augmented reality, or AR for short, is one of the most talked about technology trends in construction. Using advanced camera and sensor technology, AR combines one's physical surroundings with computer-generated information and presents it in real-time. While the technology has been used in video game for years, this 'augmented' experience is now making waves in the construction sector, offering immense opportunities to improve the project lifecycle.
By combining digital and physical views, augmented reality is helping construction teams drive more efficiency, accuracy, and overall confidence in their projects. The AR global market is expected to grow to $90 billion by 2020. Rather than replacing workers on the field, AR can be used to greatly enhance the ways in which humans and digital machines work together. As the technology continues to mature and become adopted widely, augmented reality in construction will become an invaluable tool with the potential to change the future of building.
Completing a project on time and within a budget is a crucial part of the construction process. AR provides the tools for construction companies to plan a project from start to finish, ensuring accuracy, preventing rework, and saving building costs. This overall precision and efficiency can allow construction companies to have greater confidence in their projects, improving client relations and creating long-term ROI
Connected devices
Using sensors to monitor a building and manage it more effectively is nothing new. However, Internet of Things (IoT) is bringing connectivity to all types of devices. In the sphere of construction, this includes equipment, tools and even the gear worn by construction personnel. This generates abundant data that can be used for many purposes such as:
Live monitoring, which allows construction activities to be programmed more efficiently, while preventing accidents.
Tracking the performance of specific tools and equipment, revealing potential ways to improve their efficiency.
Connected devices can greatly benefit from GPS tracking, and especially construction equipment that travels long distances between projects. For example, when heavy machinery is equipped with telematics, construction managers can know the exact location of each truck and the distance traveled per day. This enhances fleet management, while helping prevent theft.
Are you ready?
The industry is facing clear challenges, from productivity to a shortage in labour like we have never seen before. With all of these technology advancements, there will be very few sustainable paths other than explosive growth. The next decade will be filled with exciting years for construction companies that understand how best to adopt and strategically incorporate these technological trends.